A Letter from our CEO on the Coronavirus Impact on DTPM & Tide Labs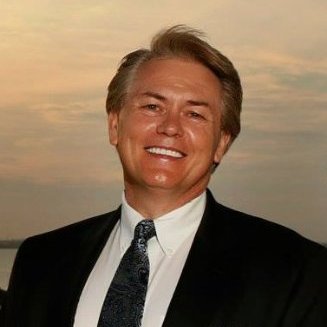 Gene Cleckler, the CEO and President of DTPM and Tide Laboratories provides this update about how the Coronavirus pandemic has impacted our work at DTPM and Tide Laboratories. Read his full letter below:
I hope this message finds each of you safe and well.  Over the last few weeks, we have found ourselves in unprecedented circumstances facing this pandemic.  I wanted to take a moment of your time to update you on what DTPM and Tide Laboratories are doing.

Unfortunately, like many others, we have had some customer locations to temporarily close; however, toxicology testing continues to operate in many of our labs.  As someone who has worked with substance abuse treatment for much of my life, this can be a difficult time for those experiencing substance abuse and the need to test now may be greater than before.  We are here to support you as much as possible.

During this pandemic, the testing volume at Tide Laboratories has been a challenge, to say the least.  We went from a lab that may test only a few hundred specimens in a week to one that resulted out over 2,000 specimens in a single day.  After careful consideration, we made the difficult decision to temporarily pause receiving specimens on April 13th in order to perform much-needed tasks as well as catch up on the volume of specimens received.  We are testing now on a limited basis primarily to support our customer laboratories.

Obtaining molecular testing platform supplies has been challenging.  For example, one supplier informed me he sold more products in March than all of 2019.  Another supplier stated as they were preparing to ship to customers, the government stepped in and obtained all products for their use which resulted in a shortage and their customers being without.

Tide has found alternative pipette tips, extraction methods, and swabs.  We are forced to use some alternate methods to maintain testing. We are very optimistic that we will overcome these challenges as well as develop new vendor relationships for the future.

Traveling for our staff has been significantly decreased except for situations where they can drive and remote work is not possible.  Up to now, we have been able to delay some of our preventative maintenance visits.  We expect a busy end to our summer once we are able to get back on the road full time.

Many of our molecular lab customers are ready for install of new assays and equipment.  We have experienced success in remote installs and limited travel.  The anticipation of how fast this process will be is difficult to say; however, we will not rest until your lab is installed and running your patient samples.

Where I am from, when someone mentions snow in the forecast it is a sure bet that milk and bread will be cleared from the shelves.  Today, our grocery shelves are void of items that were previously plentiful.  While we face similar challenges in the laboratory business we are pleased with our progress and adaptation so far.  While we have run low, DTPM has yet to run out of any needed supplies.

DTPM and Tide Laboratories are here to provide the best quality products and services, especially during this difficult time.  Please practice social distancing and let's get back to business as normal.