DTPM is proud to offer our FDA EUA authorized COVID-19 Test for use in your laboratory.
In response to recent influx of virus cases in the United States, the FDA has issued emergency use guidelines to promote and develop new assays capable of diagnosing COVID-19.
DTPM is proud to announce it's development of a novel test for COVID-19 has achieved FDA approval. The assay is available to all of our customers and has been utilized in Tide Laboratories since March 23, 2020.
If you are a lab looking to partner with us and begin Coronavirus testing, please fill out the form on this page. If you are an individual looking for where to get tested, please contact us and we will direct you to one of our partner labs nearest to you.
About DTPM
Collectively, the staff at DTPM have over 26 years of experience setting up laboratories and over 30 years of research experience, and we've already developed over 150 molecular assays, four of which detect other strains of the Coronavirus (Coronavirus 229E, Coronavirus HKU1, Coronavirus NL63, Coronavirus OC43).
COVID-19 Variants
Our assay has been tested and verified to detect multiple variants of the SARS-CoV-2 (COVID-19) virus, including the delta strain. Read the statement from our Director of Laboratory Operations on the full gamut of testing we've done with our assay, or learn more about why these variants exist.

---
Related Articles & Information:
---
Fact Sheets for the DTPM COVID-19 RT-PCR Test
The following documentation is available to be distributed to all patients who receive the DTPM COVID-19 RT-PCR Test, and all healthcare providers who offer this test. These documents are provided below in PDF, White Label, and Poster format for your convenience.
Fact Sheet for Healthcare Providers
Fact Sheet for Patients
Poster Formats
The below posters are for display purposes in offices where healthcare providers and patients interact with the DTPM COVID-19 RT-PCR Test.
For Healthcare Providers & Patients
The poster for healthcare providers measures 24″ x 18″ and the poster for patients measures 17″ x 11″. These two posters should be displayed in conjunction with one another on the wall of a healthcare provider who administers the DTPM COVID-19 RT-PCR Test.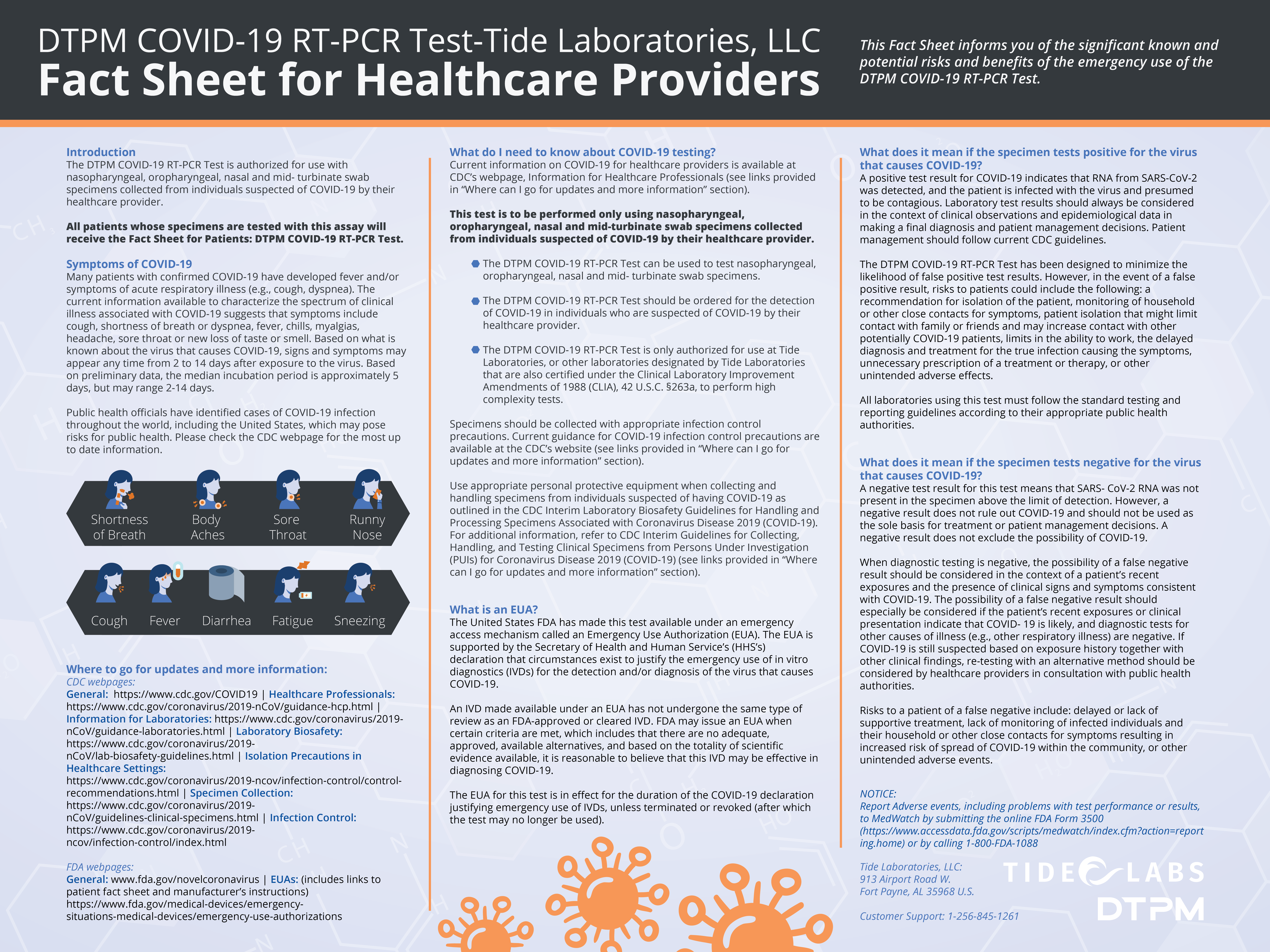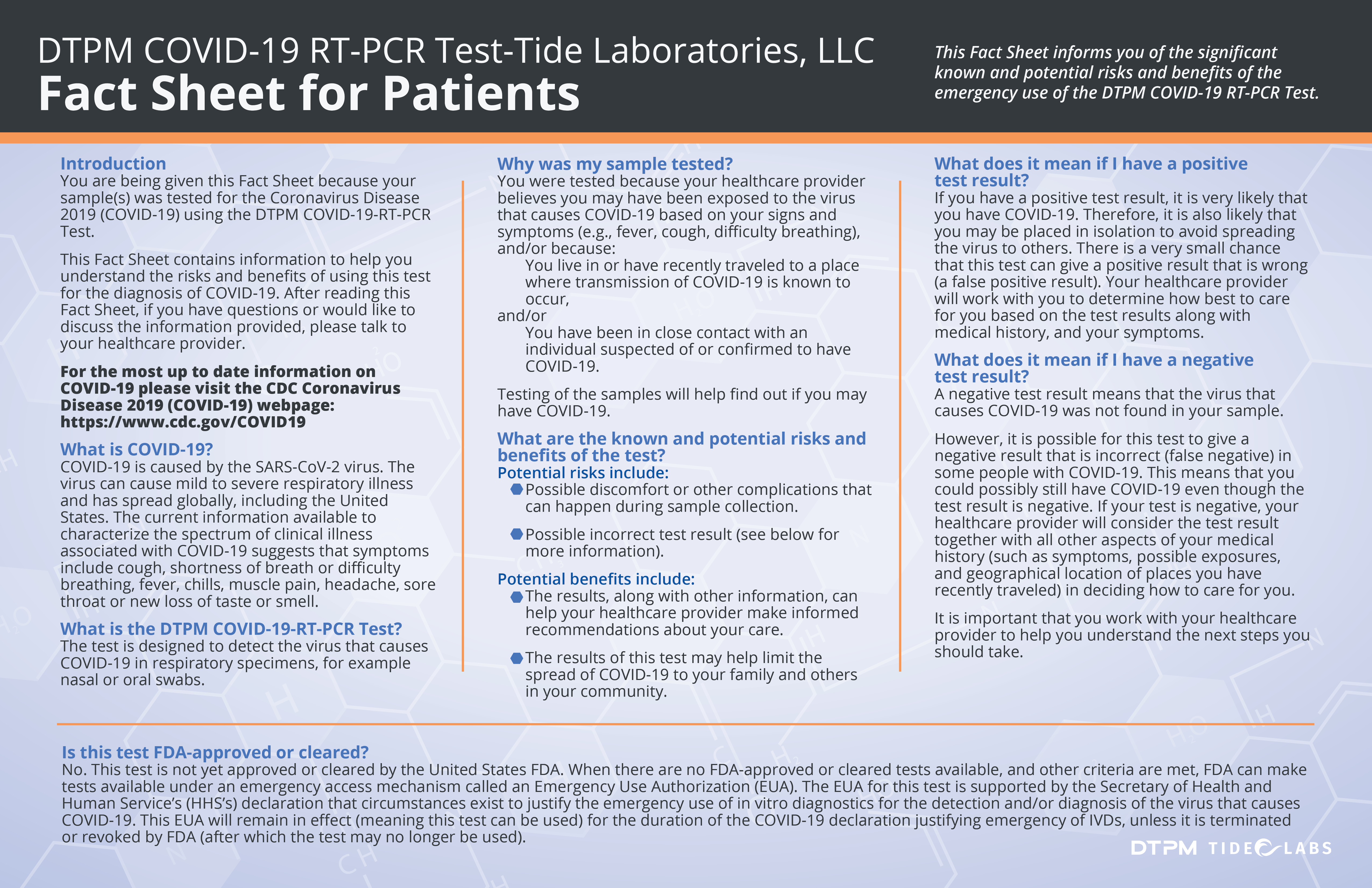 Fact Sheet Poster for Patients – Full
This poster measures 24″ x 18″ and is meant to be displayed on its own, without the Poster for Healthcare Providers. It provides additional information to patients who will not view or be provided the Poster for Healthcare Providers.