DTPM August 2017 eNewsletter
---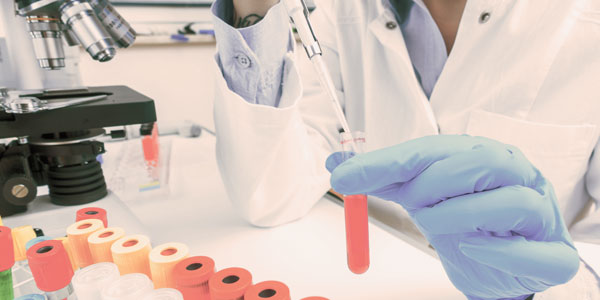 ---
How to Optimize Lab Test Costs and Improve Efficiency
If you run a high-volume reference lab, you know the challenges of maintaining an adequate supply of reagents, supplies, and consumables. With hundreds of individual items to inventory and track, you may often miss the need to order one thing and over-order something else.
Shipping costs alone can build up quickly when re-orders are unplanned and uncoordinated. Then there's the question of costs and availability. Are you ordering your lab coats and gloves from one supplier and your bottles and beakers from another? Always chasing the best price has a price of its own: time and uncertainty.
Wouldn't it be better to work with one comprehensive source of supplies, where you could be sure of receiving high quality materials at the best price? Add to that the value of a coordinated re-ordering service that saves on shipping, and your reference lab can maintain the highest levels of quality while reducing resupply costs.
Improving the profitability of your reference lab need not come at the expense of quality materials, reliable results, and employee satisfaction. At DTPM, we have the experience to help you maintain the highest standards while optimizing and making ongoing expenses more predictable.
Interested in learning more? Read our article "How to Save Money Running a Reference Lab – Without Sacrificing Quality, Reliability, or Efficiency." Then give us a call at 256-845-1261.
---
DTPM's New Cost Per Sample Agreement
A predictable cost structure can reduce the risks of running a Confirmation (LC/MS)  lab, provide for ease of financial reporting, and improve the profitability of your operation.
When you work with DTPM, that's just the start of what our new Cost-per-Sample contract can do to support your success.
What is Cost-per-Sample?
In a high-volume lab setting, one sample run may have many reportable analytes, from THC and cocaine to methamphetamine and heroin. By reducing the complex expenses of running a lab down to a cost-per-sample basis, we simplify accounting and improve accountability.
What are the benefits of Cost-per-Sample?
At DTPM, we can provide a complete turnkey solution with a CPS contract customized specifically for your lab.
Just starting out?
Your CPS contract includes all the costs of starting the lab, including analyzers, equipment, reagents, consumables, and supplies, all wrapped up into one predictable cost-per-sample. Even more, our value-added agreement includes laboratory validations and CLIA certification. We even recruit your Lab Director and train your staff.
Don't need all of our services?
We have CPS agreements concentrating on full management of your exisiting laboratory. Our agreements can be customized to fit your unique situation. From hiring a Lab Director to developing more efficient methods, as well as providing service for your exisiting equipment;  we have whatever you need to move your business forward, saving you time and money.
To learn more about our Cost-per-Sample Agreements for Confirmation (LC/MS) labs, call us at 256-845-1261, or visit our Contact Us page.
---
Our Online Shopping Makes It Easy
If maintaining inventory for your toxicology lab feels like riding herd on a thousand head of cattle in the old west, there is a better way.
Visit our new online shopping experience at Store.DTPM.com. Finding all your needed supplies and consumables can be a 21st Century experience.
DTPM offers a comprehensive array of chemicals, consumables, and supplies.This give you the opportunity to save time and money by ordering all your needed materials from one source. Everything we carry meets the highest quality standards, equal or better to what you'll find anywhere else.
If we don't stock it, and you need it, let us know. At DTPM, we go out of our way to find what you need, every time.
When your favorite brand is out-of-stock or difficult to find, check with DTPM. We know the alternatives and equivalents that will meet or exceed your requirements.
We've added more products, reagents, and chemicals, and reorganized things to make it easier to find what you need and search for new product choices. Our new web store is fully mobile, accommodating the increasing need to be usable across a wide range of internet enabled devices, and features Live Chat, a Ticketing System, and Client Account access.
At DTPM, we offer custom pricing on all our products, from laboratory equipment and supplies to point of care and safety and apparel.
To learn more, visit the new DTPM Online Store and chat with our service desk, or give us a call at 256-845-1261. We look forward to serving you.
To learn more about how DTPM can help your treatment center, drug court, physician's office, or medical facility establish and run a profitable testing laboratory, call us at 256-845-1261 or visit our Contact Us page.
---
Our Mission
At DTPM, You Own the Lab – We Make it a Success
At Drug Testing Program Management, we are always on the move – growing, learning, sharing, and helping to advance the state of the drug testing industry.
Now you can catch up with us in more and more places. In addition to our new website, you'll find us active online at Facebook, Instagram, and Google+.
We look forward to your follows, your likes, your interactions, and your inquiries!