At DTPM, we pride ourselves on our customer service. Our goal is to provide fast and reliable service to all our customers. To do that, we've developed a great system to help you ensure that your questions are answered. Here's how support at DTPM works.
Submit Your Questions to Our Support Team
When you have a question, simply click the Submit a Help Ticket link at the top of our website. You can also email help@dtpm.com directly. Both methods immediately generate a help ticket that goes straight to our support team.
In your ticket, please describe your issue to the best of your ability. Once received, our team members will work quickly to find a solution for you. The ticket will automatically be created in our system, give us the ability to monitor your ticket's status throughout the process. This helps us ensure that each ticket is resolved in a timely manner. This automatic system also prevents tickets from being lost in the wrong inbox, and ensures that you are reaching out in the best way possible: directly to our support team!
All Questions Are Welcome
Whether it's trouble setting up a new account, or issues as a returning customer, our help@dtpm.com email and submit a help ticket contact forms are the best ways to get your issues resolved. Having trouble with your online account? Email us. Need help with your lab's order? Email us. Looking to add a new line of testing to your laboratory? Email us. Whatever your problem, our support team is willing to help!
Our Dedicated Support Team is Available 24/7
Our support team is dedicated to helping you. We understand that running a lab is complex and we want to ensure that our part of the equation is the easiest for you. Out support team is available 24/7. Just send them an email at help@dtpm.com and your ticket will automatically be created for our team.
Our Clients Love Our Support Team
Here's what some of our customers have to say about the DTPM support team. Have something to add? Let us know.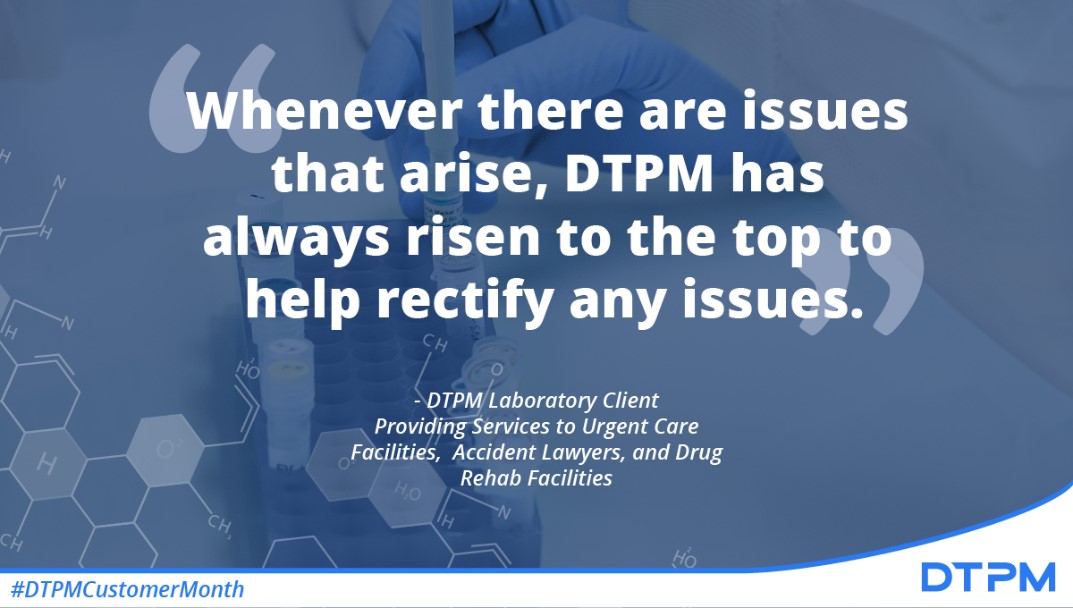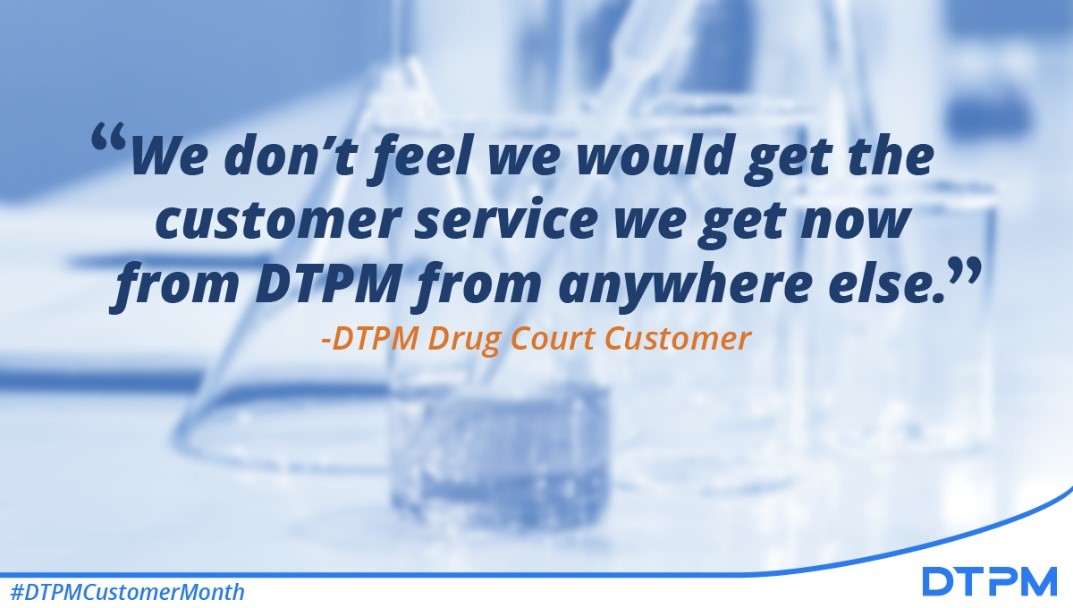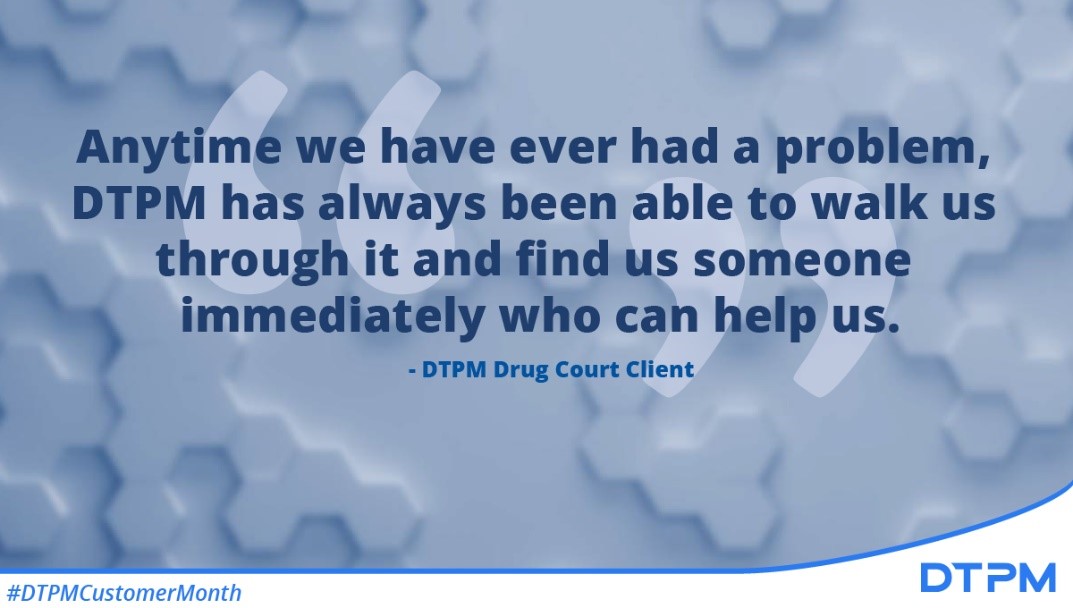 You can also follow us on Facebook, LinkedIn, Instagram, or Twitter!