April 18 – 24th was Lab Week!
We celebrated all of the lab staff we have at our own Tide Labs with treats and special events for each day of the week!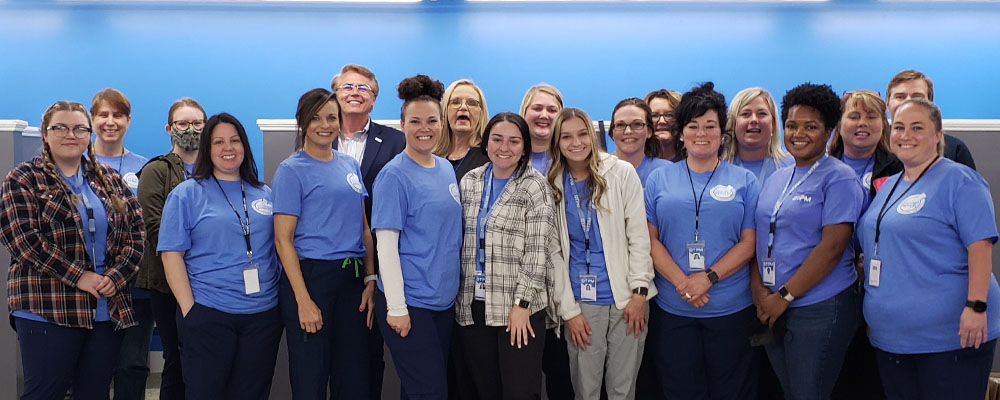 Check out the galleries below:
Get to Know the Tide Lab Ladies
A Week Full of Fun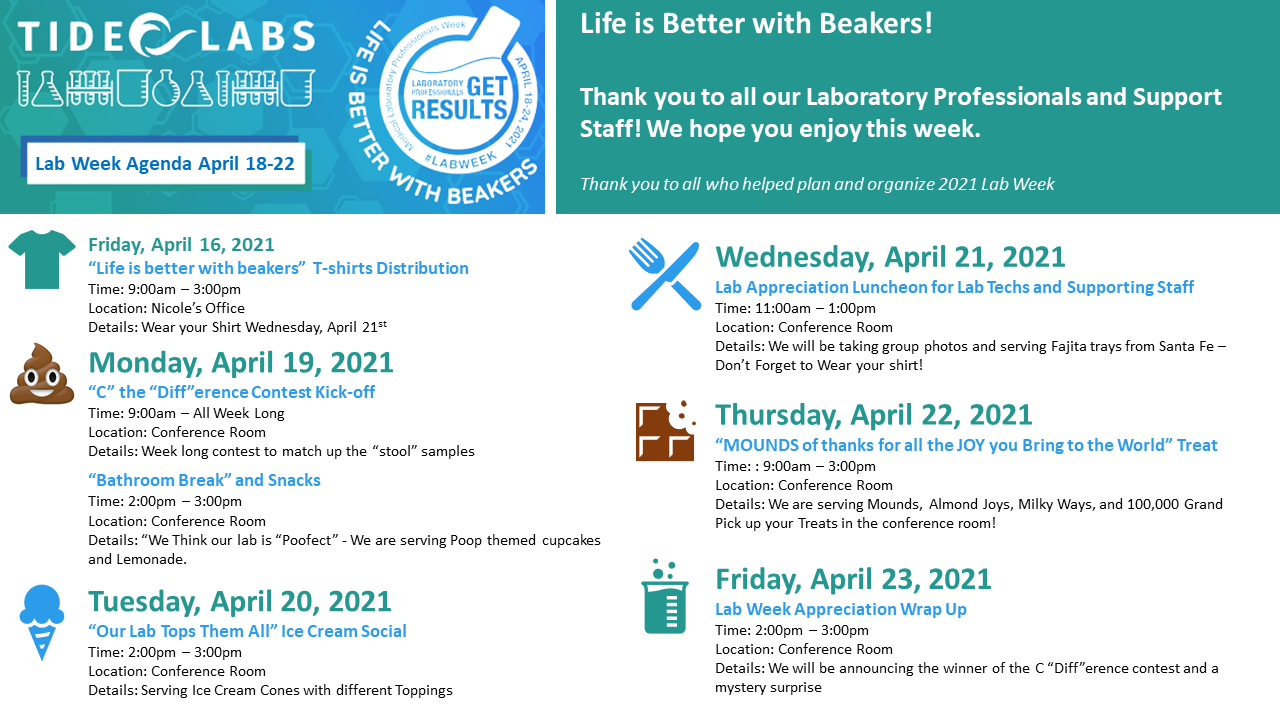 Monday
Lab Week was kicked off with a delicious play on words and the start of a punny contest!
---
Tuesday
Sweet treats were had on Tuesday with an ice cream social! Lab staff were able to decorate with a variety of toppings since "our lab tops them all"!
---
Wednesday
The middle of the week can feel like the longest day so we treated the staff to lunch in appreciation for all they do! You can see everyone in their special Lab Week t-shirts which include a slogan the group all contributed to and voted on!
---
Thursday
"Mounds" of thanks for all the "Joy" you bring into the world. That means Almond Joys, Mounds candy bars, and more were waiting for the staff to munch on all day in the conference room.
---
Friday
The winner of the contest was announced and a mystery surprised revealed!
Congratulations to the winners!
---