A Global Pandemic and its Effect on the Opioid Epidemic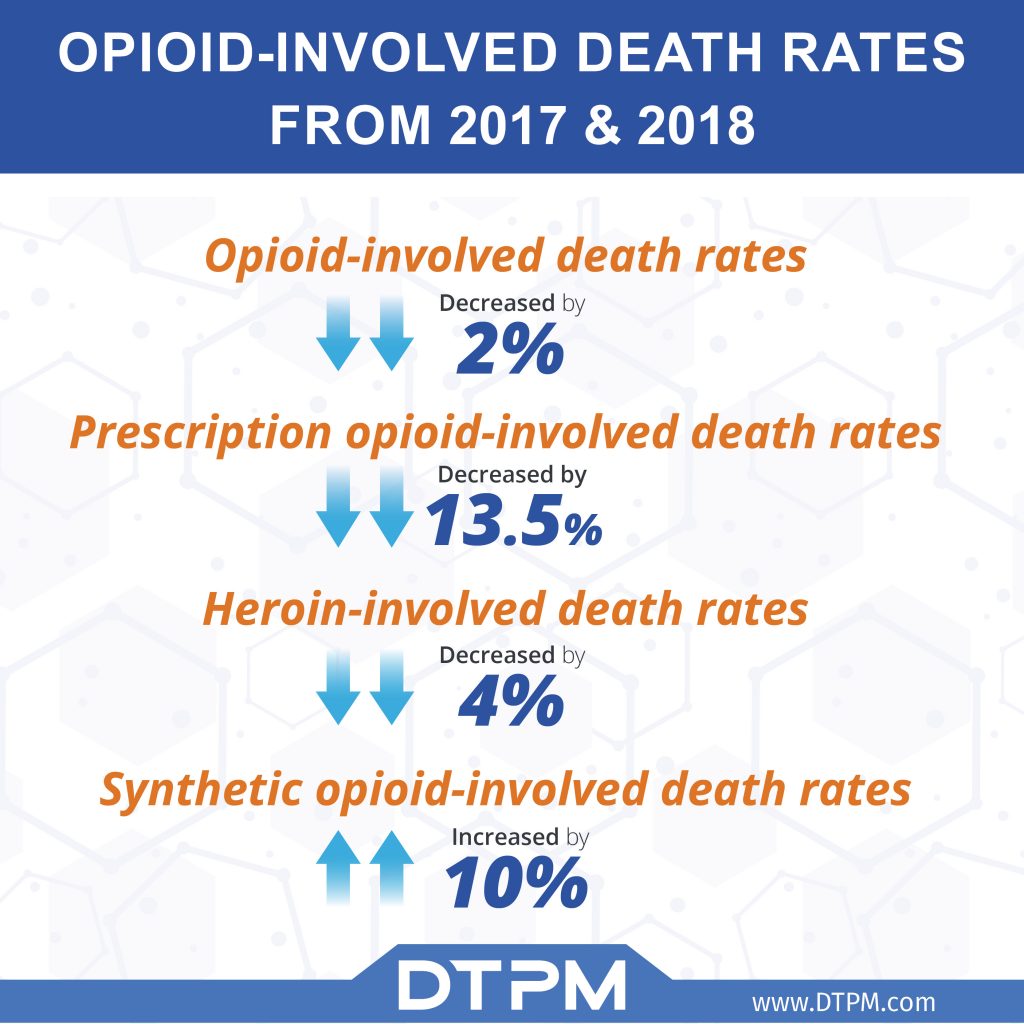 In the midst of a global pandemic caused by COVID-19, the United States is still fighting the all familiar opioid crisis. Though we have made great strides as a nation to create awareness and gain control of the opioid crisis, tens of millions of people report misuse of prescription pain medicine and more than 46,000 opioid-related deaths occurred in 2018 alone. As the pandemic continues, are we seeing a rise in overdoses and opioid use?
According to the Centers for Disease Control and Prevention (CDC), almost 450,000 people have died from an overdose involving synthetic opioids, particularly those involving illicitly manufactured fentanyl, between the years of 1999-2018.
With talk of a potential Nationwide lockdown in our midst, and more than 11.1 million reported COVID-19 cases as of November 2020, we want to assist in bringing to light the potential rise in opioid use and the research that is currently being completed to get a more accurate calculation on the effects COVID-19 is having on mental health and drug use.
Quest Diagnostics recently completed the largest nationally representative study based on laboratory data that supports recent findings of a rise in opioid use. The findings were based on more than 872,000 de-identified lab results representative of all 50 states and the District of Columbia.

Quest Diagnostics National Study Key Findings:
*The study also found a massive surge in the positivity rate of drugs combining with non-prescribed fentanyl during the pandemic compared to before it's emergence. Positivity for non-prescribed fentanyl increased substantially among specimens that were also positive for amphetamines (by 89%), benzodiazepines (48%), cocaine (34%), and opiates (39%; P <0.01 for all comparisons). Click Here to read the full report from Quest Diagnostics.
The Cause and Effects of Opioid Use during the COVID-19 Global Pandemic
The pandemic has heavily affected many countries including the United States both physically and mentally. Those who suffer from drug addiction are even more susceptible to COVID-19 and vulnerable to the New Normal due to isolation, social distancing, and the overall effects the pandemic has had on the world.
Considered High Risk for COVID-19 – According to the U.S. National Library of Medicine, People with substance use disorder may be especially susceptible to COVID-19. Additionally, compromised lung function from COVID-19 could also put at risk those who have opioid and/or methamphetamine use disorder.
Drug Testing Protocols – Due to the pandemic, drug testing protocols have been altered to meet the CDC guidelines and to keep everyone safe. According to the American Society of Addiction Medicine, In locations where the rapid spread of COVID-19 is occurring, it is conditionally appropriate to provide continued access to pharmacotherapy for addiction without requiring patients to present to a treatment facility or provide a sample for drug testing.
Mental Health and Relapse – According to multiple sources, the main concern with the rise in drug and opioid use is relapse. While in recovery it is very important to maintain a healthy and purposeful routine, surround yourself with a support system that holds you accountable. According to the National Institute of Environmental Health Sciences, nearly 50% of Americans reporting negative impacts on their mental health and a 1,000% increase in emotional distress reported to emergency hotlines. While many people are struggling with mental health, The New York Times has referred to the pandemic as a "National Relapse Trigger" for those suffering from addiction.
DTPM's role during the global pandemic
DTPM developed Our FDA-approved COVID-19 Assay that produces accurate and rapid results and continuously provides Drug Courts, Laboratories, and Healthcare providers with toxicology testing services, lab, and program management, consumables, and equipment. Join our newsletter for more information about how we are working to make a difference during the pandemic and the ongoing opioid epidemic.